What is seed capital and why does it matter?
Seed Capital is the funding used to start a new business venture. Many times, Seed Capital comes from the founders and their family and friends. Usually, these ventures are very early stage and often pre-revenue. Seed Capital covers expenses until the business can begin to 'grow' into a revenue generating and profitable venture.
SEED CAPITAL – VC'S AND ANGELS
In general, angels are the main group who get involved at the seed funding stage with any real frequency. More often than not, venture capital providers will make the decision to wait until a business is a little more mature before making the larger investments. Seed investment is something that has already been set into place and the next steps would be outside funding of this capacity. But as with anything, although there are always exceptions, and some VC firms, if really inspired by a new company or idea, will get involved in the earlier stages of investment.
WHAT SEED CAPITAL INVESTMENT MEANS TO INVESTORS
Although necessary to start almost any business, seed capital is generally considered a very high-risk investment. Before entering into such an investment the investor understands that such a commitment is generally a statement of their strong belief in the business itself and confidence in those who manage its operations. Although risky, if the start up succeeds and grows, so does investment value for these early investors who stand to reap the most benefit of the investment poop. Start-ups generally provide an equity stake in the business to those involved in seed funding.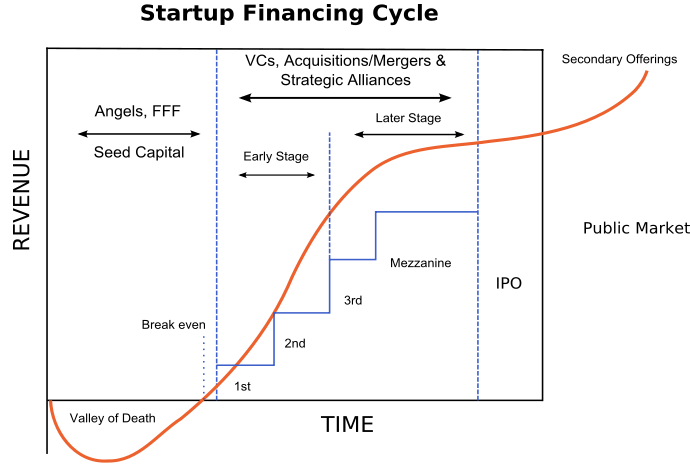 WHAT TO CONSIDER WHEN CHOOSING SEED CAPITAL INVESTORS
It's important to think over who you might like to be your seed investors, very carefully, during the early and delicate stages of your budding company. These individuals will generally be around for the company's duration and they often have a say in the operations and overall direction of the company. Entrepreneurs want to make sure they have a healthy and positive relationship with seed investors who share a similar outlook with regards to the company's growth.
WHAT IS IT USED FOR AND HOW MUCH DO I NEED?
Seed money is typically used for preliminary market and industry research, staffing costs, office space and equipment and possibly product development, etc. It is important to run your due diligence when considering start up fees as each company has individual and varying financial needs. Often, seed capital is not necessarily a large amount of money. Many people start up new business ventures with $50,000 or less whereas venture capital investments tend to involve significantly more money, and involve complicated contracts and corporate restructures that are deemed necessary before the investment takes place.
CROWDFUNDING AND SEED INVESTMENT
Seed money may also come from a more casual and less formal source of fund raising known as crowdfunding. Ever since the JOBs Act was recently signed by President Obama (April 2012), this source of funding is growing in popularity. To see if crowdfunding might be appropriate for your particular business, see our article on crowdfunding.
---
The Boardwalk Advisors team provides expertise in packaging and positioning companies that are currently experiencing growth and ready to attract capital. We listen to you to gain an in-depth understanding of your product and vision for the future growth. Then we combine our collective 81 years of experience, thousands of hours of qualified research, and extensive library of business models to develop your vision and create a customized set of tools just for your business.