TRUST. TRANSPARENCY. TRACTION.
800
M+
capital raised with our plans
Boardwalk Advisors was founded in 2005 in San Diego with the goal of meeting the needs of numerous start-ups and emerging growth companies who were seeking tools to help them scale and raise capital. Managing Partner Beth Corson is an alumnus of Ernst & Young with over a decade of experience as a controller or chief financial officer for companies with annual revenues in excess of $100 million. Intrigued by the diverse start-up scene in South Florida, Beth moved the firm's main office to West Palm Beach in 2012. Since our founding, Boardwalk has worked with hundreds of companies not only in the Southeast but worldwide. We have a proven track record, with over 90% of the companies we work with receiving funding offers, many receiving funding within 90 days.

Throughout the years, Boardwalk Advisors has been fortunate to be at the forefront of the action in Southern California's private investment scene. During our 15 years working with young and growing companies, we've seen it all. Boardwalk has worked with companies from nearly every industry including aerospace, food service, biotechnology, pharmaceutical, consumer products, entertainment, defense, and transportation. Our wide range of experience working with both companies and investors across all industries and levels of businesses has allowed us to offer a wide range of services: from a simple executive summary to a detailed business plan and investor-ready pitch deck that covers all aspects of the business. For clients requiring that extra level of attention, we provide strategy sessions and coaching through the first few months of fundraising.
---
We listen to entrepreneurs to understand what makes their company unique. We create messaging to tell their story so that investors, partners, and stakeholders will see the opportunity. We coach management teams through the fundraising process, whether it's working with venture capitalists, negotiating bank financing, or meeting private investors. Inspiring businesses, finding resources, creating success stories, giving life to innovation. Creating new and improved companies – that's what we do.
---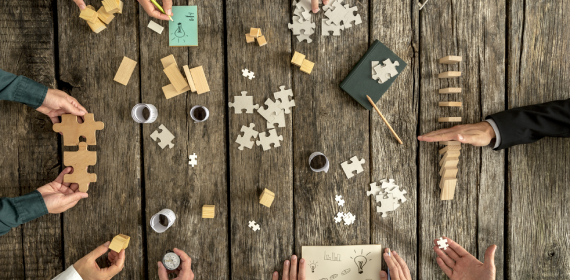 Are We a Good Fit for You?
At Boardwalk, it's all about relationships. For that reason, we are selective when it comes to the companies we choose to work with. For us, it's about more than money and investments at stake. We very rarely complete a round of investments with a company and walk away. Boardwalk has high standards and good follow-through, which is why our extensive network of investors continues to trust us. So if something about a company doesn't seem quite right, we have no qualms about walking away and making room for someone else. We love what we do and that means we love working with companies that have good ideas, great integrity, and even better leadership.
---